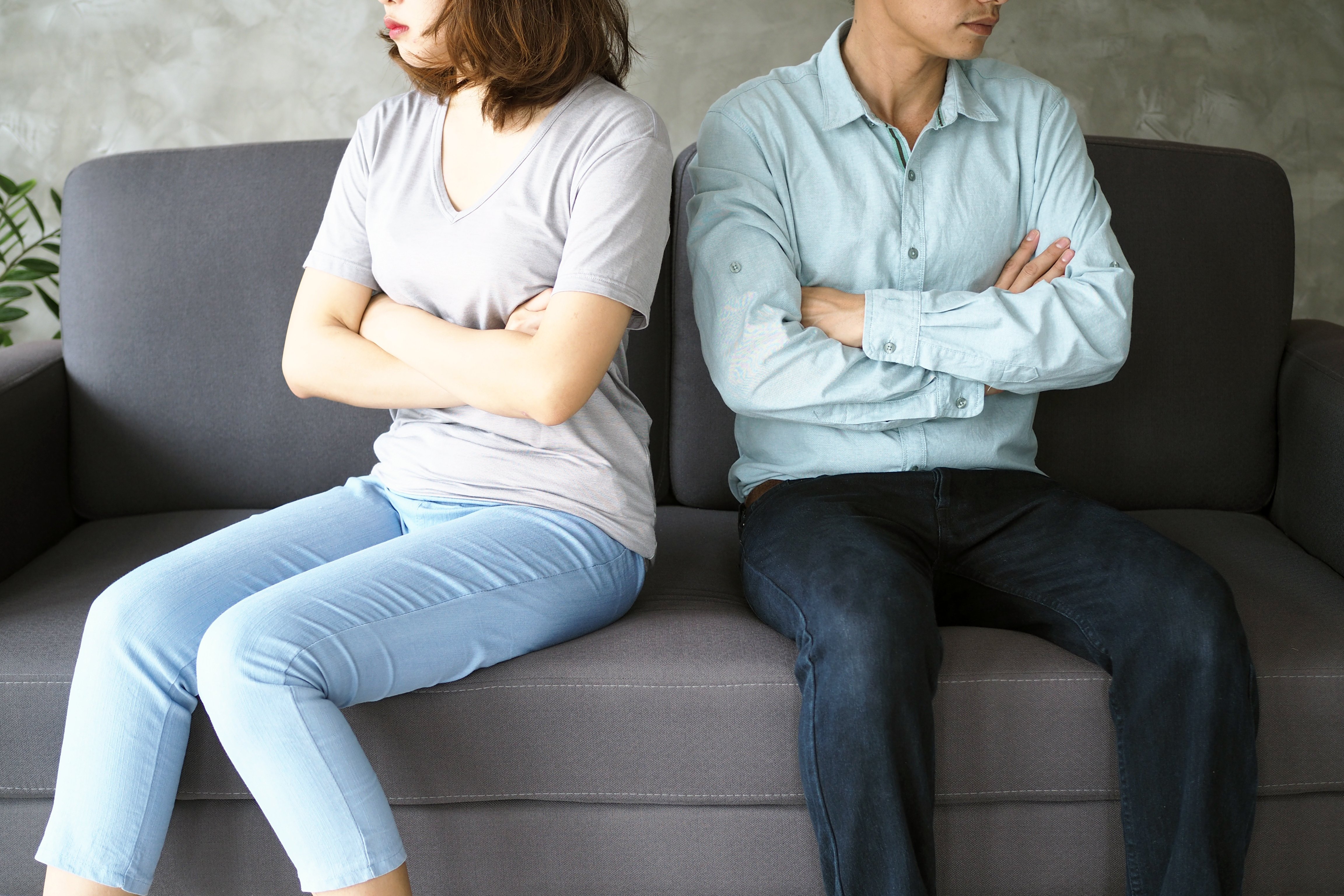 Why Separation And Divorce Planning Is Important | Defined Financial Planning Divorce and Separation Planning
Samuel Gaeta |
Relationships, whether they are marriages or partnerships, begin mentally and emotionally with the best of intentions. However, the everyday stresses of life can take its toll on families, which leads some unions to rethink those original intentions. Luckily, professional services are available for individuals who are preparing for the adversity generated from such developments.
Separation and divorce are life-altering events, and for many, dealing with financial security is a top concern. All of these things can be overwhelming and burdensome, which leads to uncertainty and poor decision-making. It is always necessary to be well-prepared and to be prudent and diligent by making a plan.
HOW OUR PLANNING SERVICE CAN HELP YOU
Financial security is a significant concern for those who are in the process of divorce. Yet it is staggering how many individuals do not consider the services of a financial advisor or planner. The advice given by a financial planner is beneficial to individuals before and after a divorce.
Here is how we can help you.
Inventory of Assets: Whether you are separated, or pending divorce, we will assist you by creating a full and verifiable inventory of all assets held jointly. While this might seem like a relatively simple task, many find this process to be one of the most challenging aspects of their separation or divorce. Accounting for all of your assets is crucial.

Settlement of debt: You will likely be responsible for a percentage of liabilities (debt) incurred during your marriage. We will advise you on the best way to deal with your share of the debt.

Equitable splitting of your assets: During these trying times, life will not stop and wait - everything around could be a blur. We will ensure that any jointly-owned assets and community property have appropriate valuations. To make sure that assets are split fairly and the most equitable way, we will create documentation for the court's consideration. A Qualified Domestic Relationship Order (QDRO) might be issued for qualified retirement accounts so that the appropriate transfer and registration of you and your partner's accounts transpire.

Child support and alimony: Once the court has decided on the support payments, we will review the future financial impacts and how this will affect your financial plan.

Planning for changes to your future cash flow, income and spending: Updating your cash flow plan is necessary, and it will alleviate some of the difficulties you might face in your new financial situation. To assess your new financial security, we will estimate your income and expenses.

New retirement account planning: As previously mentioned above, a QDRO, will create the need to update your current financial plan. Work with your financial planner to update your financial goals based on your new account values.

Insurance considerations: There can be unforeseen implications from existing insurance policies. We will review the policies and create a new insurance plan that best meets your new life.

The implications of changing to a new tax-filing status: We will review different tax-filing scenarios together to see which outcome will be best for you.

Assessing impacts on your living trust and beneficiary/survivorship: We will review your current estate documents. Changes to your trust, will, power of attorney, and health care directive will likely need to be made. We communicate those changes to your lawyer. We also work with you on joint assets and what you can do to protect your rights to those assets. If you do not have estate documents in place, we will work with you to get them in order.

How will your Social Security benefits be impacted: With your new situation, there are many ways that your Social Security benefits might change. We will point out changes specific to you and the potential impacts it can have on future benefits. We will also counsel you on how future changes in your relationship status can alter your future benefits.

Dealing with health plan coverage and other workplace benefits: We will guide you on how health and workplace benefits are likely to change. The long-term impacts are not usually apparent, but changes could have an immediate effect on your financial well-being.
If you are an individual who likes to be prepared and to plan, it is likely in your best interest to seek professional advice from a financial planner. Regardless of where you are in your process, Defined Financial Planning offers a free consultation and can help. Call or email us.
510.200.8655